When you go shopping, you will meet all kinds of people – literally all kinds! Ever had a chance of talking to someone who works in retail and listening to their accounts of shoppers? That, my friend, can help you pen a humorous bestseller and no we are not even exaggerating.
If you want to get your daily dose of humor and find out the kind of shopper you are (yes, you can keep it discreet), let us give you a rundown of 8 possible shopper types you always find be it in India or in any corner of this world!
1. The fancy labels hugger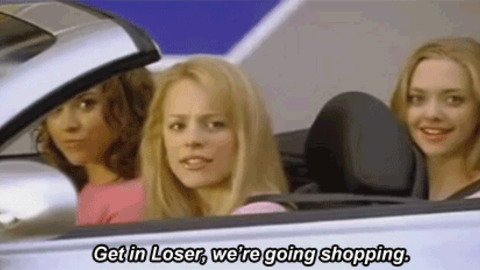 These are the shopper who talks of Michael Kors, Jimmy Choo, DKNY and more. What they truly own is another thing.
2. The window shopper
They will take a look at everything but not buy any of those because window shopping is their birthright.
3. The 'is the sale ongoing' shopper
They need the best stuff but they are looking for cheap prices. Kors for 100 bucks, we ain't kidding!
4. The fault finder
Trust these guys to find one odd stitch in the bag or a little ruffled lines in the sleeve.
5. The "bargain-every-freaking-thing" shopper
"Bhaiya 100 laga lo naa tumhare naa mere"
Surely, they will keep bargaining until they have lowered the price by at least 50%! *Teach me some skills*
6. The creepy rag picker shopper
They don't look like they belong to the mall. They seem to be one of those scary looking creeps who are out there to pickpocket. Of course, you tighten your grip on mommy's hand!
7. The cool shopper
These are the uber cool guys you rarely see in the shops because they are just too busy hogging all the stuff online and they, of course, look dapper cool!!
8. The coupons in my inbox guys
These are the smartest shoppers whose inbox is filled with too many coupons and these can help them get double the stuff at half the price. Smart as hell, eh?
Tell us honestly, which of these is you? Don't worry, we all love bargaining after all, it seems to be in our genes. After all, paise tumhare baap ke nahin hai!
The next time you go shopping, look out for all these categories and have a laugh! You're welcome.