When Dr. Montessori started the course of pre-schooling kids, she made sure there were many "pretend to play" games and toys in the school. But when children were asked to the real things themselves, like cook, build a racket and so on, they never took interest in the "pretend to cook" or "pretend to build" toys anymore.
Even today, children in the pre-school age group want to do the real things by learning how to do them and mastering the challenges they face while learning the art. Therefore, even at the basic level of storytelling, Montessori teachers are required to create the props and use illustrations which make the story believable and real to the children.
Respecting children's habits, making them understand the importance of concentration while work, respect to other children and ensuring a great learning experience are some of the key goals of Montessori education. Turning to real life, don't we adults need to inculcate and use the same techniques to get the better of those who think they are better than us? Laughable, but doable.
Ten silent habits of children which we adults unknowingly express in us:
1. Herd Mentality: We do what others do.
2.False Sense of Ego: Most of our NOs are based on small insignificant incidents, some of which happen momentarily.
3. Sense of Responsibility: We think we are, even if we miss more than we deliver.
4. Sense of Achievement: We feel proud after accomplishing what we wanted.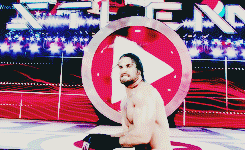 5. Love of Demos: PPTs are always better than pages.
6. Love to Compete: After we are done emulating, competing becomes are next target.
7. Sharing Happiness: Anything but happiness will remain covered up in our stories.
8. Hate Failures: We shy away or dislike chances of failure.
9. Detest Pain: Nobody can embrace pain, not an adult; not a child.
10. Tears:  A baby will cry loudly, a man will cry within.
Picture this. Your colleague has an ego that considered every other team member worthy of lunch time rebuke, sidelining in projects and jokes in meeting. You want him to see his place. So while we hate him, we cannot do anything to help him or make him understand our point. Applying Montessori rules, we need to start from the basics, which is to see the world through his eyes. Next, when you have to convince him about something, make it as real as you can.
Explaining Things: Keep it simple, silly! 
If you are trying to show him how hated he is, then you have to make it real with all colleagues in one place. Simultaneously, you can also how him how his right points can help him overcome the hatred and help him manage his ego problems. In short, while the guy tries to muster his skills to evade or fight you, you give him a live example of how to live it your way. Trust us when we say this, there is a pre-schooler in every adult, who wants to learn everything for real, and also hates himself for being despicable and wants to correct himself. In short, the Montessori approach is a great one in adult life as well. Hell yeah!
And if we missed mentioning it, understanding yourself is much better when you recognize the child in you, and take care to let him learn new things in life, the Montessori way, you win much better of in handling others as well!