When people have more money than they can spend in a lifetime, they tend to exaggerate with some whims. And while some throw mad parties or go sailing, others have some particular taste when it comes to fun things to do.
1. GOLDIE: Wear a Gold Shirt
Some people don't like to stand out with their outfit, like Bill Gates for example. Well, this isn't Pankaj Parakh's case, who wanted people to see who the "golden boy" of India is.
2. Saagar Snaan: Bath in a $2 million bathtub
In the peak of his times, Mike Tyson wanted to surprise his girl with a gift. And what else says "I love you" more than a $2 million bathtub?
3. Kamyaabi: Carve their name on an island
Sheikh Hamad took narcissism to a whole new level with this one. At least we know who aliens are going to visit first.
4. Spur Of The Moment: Buy a town because of a sign
Kim Basinger decided to buy the small town of Braselton, Georgia for $20 million when she was stuck in traffic, after she saw this sign:  "Braselton: If You Lived Here, You'd Be Home by Now". It didn't felt like home anymore after she went bankrupt and sold it for $1 million.
5. Pet Gear: Outfit a Guinea pig with armor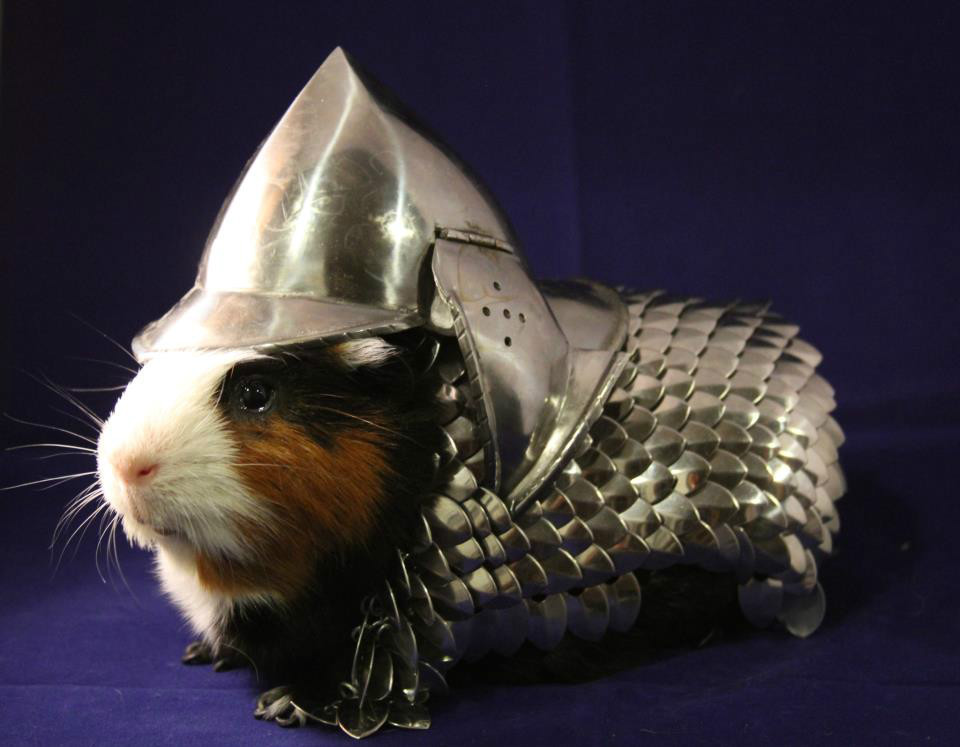 Want to keep your Guinea pig safe? Buy him an armor for just over $ 24 000. If he doesn't hate you already, for keeping him trapped in a cage, this will definitely do.
6. Yo Mike!: Have exotic pets, like a tiger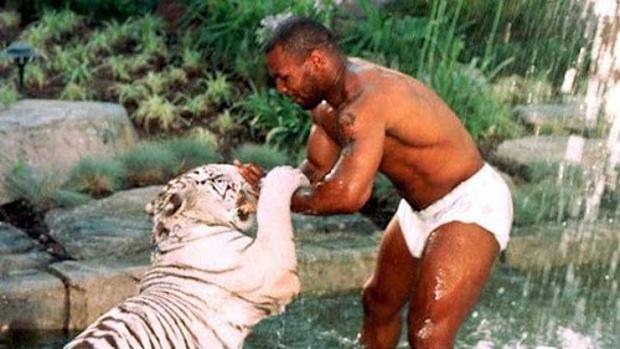 Mike Tyson did a lot of crazy things when he was rich. And let's face it, a heavyweight champion like Mike couldn't bond with a pet cat, as he was a beast himself.
7. Perry's BIG BYE: Buy a trip in space
Katy Perry bought this present for her boyfriend back then in 2014, Russell Brand. She spent $200 000 and we think it was a very expensive way to say "get lost", as the couple went separate ways after that.
8. Me, My Best Fan: Pretend they're poor
Cristiano Ronaldo pretended to be a homeless man to surprise a fan. Although this was for a good cause, we think that the Portuguese enjoyed the cameras. And we're pretty sure that the kid whispered "I'm a Barcelona fan". This was one of the bes moments in 2015 history.
9. Pal, My Pal: Buy an imaginary friend
Rich people often lose their friends because of the money. But how lonely can you get to actually buy an imaginary one? And pay over $20,000 for him?
10: Big Fat Birthday: Eat a $95 000 white truffle
In 2013, Russian billionaire Vladimir Potanin bought a 1.8 kg white truffle for $95 000. Maybe he had the $ 666 hamburger and no other desert could go along with it.