We love birthdays because it brings to us smiles, memories, wishes and above all cakes and chocolates. But can you even imagine a birthday girl, that too a superstar using an axe to kill something in broad daylight, right in the midst of her birthday celebrations?
Guess what, all her friends and guests were watching too! We guess there must have been a lot of grudge building up against the thing she hacked. And surprisingly, no one bothered to report this!?
Shocking isn't it? Well let us kill the suspense for you now. We are talking abut none other than actress Ruby Rose, the macho woman of Hollywood today.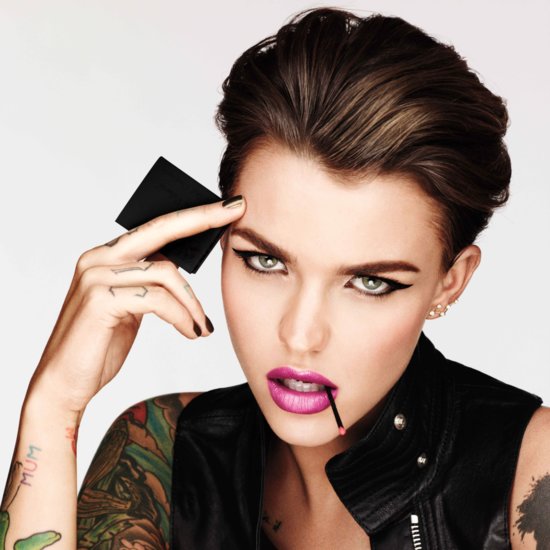 xXx star Ruby R

ose celebrates birthday with 6 cakes and Axes!
Australian model and actress Ruby Rose, known for her part in Netflix series 'Orange is the new black' and with a role in the upcoming sequel 'xXx: The Return of Xander Cage' celebrated her birthday last week. But don't expect this to have been your traditional party…
She wanted to mark her 30th year with not one, not two, but six birthday cakes, one of them being a real work of art, resembling – in a very realistic way – a set of DJ-decks.
'This was my cake on set.. For having to miss all my fave Music events.. This makes up for it!! This is a cake??!!', Ruby Rose tweeted, alongside a picture of the impressive cake.
Still, this weren't the only images with cakes the actress shared on her social media accounts, as she also uploaded a series of images and videos showing her hacking a cake with a miniature axe. We can only think it was a truly delicious dessert, otherwise there's no reason why she started licking the cake-covered tool.
And she didn't 'kill' the poor cake alone, as the images Ruby Rose posted revealed that she was joined by none other than Vin Diesel, her co-star in xXx: The Return of Xanger Cage. The actor can be seen standing next to her, also holding a long axe in his hand. Not to forget both are ace axe throwers!
Ruby Rose has been filming for the past year and the movie, where she plays Adele Wolff, is expected to be released somewhere in 2017, following the story line of Xander going on a new assignment after going through a life and death situation.
And wasn't this the best movie on-set birthday celebration so far? Well, for us it is. Wishing Ruby Rose a Belated Happy Birthday!